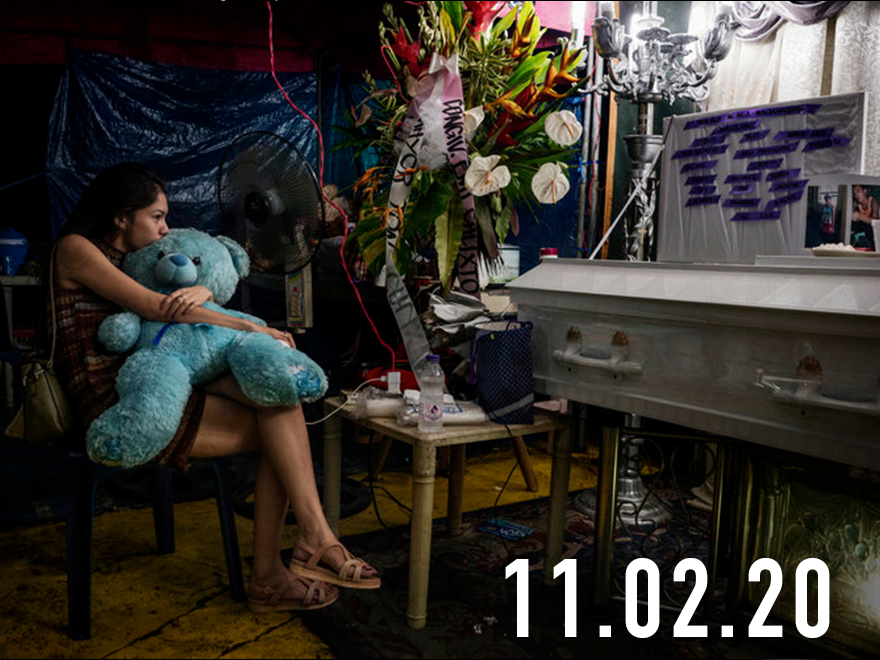 11 Febbraio 1987 | Entra in vigore la costituzione delle Filippine
Le Filippine hanno una storia lunga e travagliata che comincia nel 1521 con l'approdo di Ferdinando Magellano sull'isola di Homonhon. La successiva colonizzazione spagnola terminò solo nel 1898, quando passarono sotto il controllo degli Stati Uniti e, durante la seconda guerra mondiale, sotto l'occupazione giapponese.
Con la fine del conflitto le Filippine divennero finalmente indipendenti, ma si instaurò la dittatura del presidente Fenrando Marcos, regime che cadde nel 1986 con la Rivoluzione del Rosario. L'11 Febbraio del 1987 l'arcipelago asiatico ottenne finalmente una costituzione.
Rodrigo Duterte The Punisher
L'attuale presidente delle Filippine è Rodrigo Duterte, eletto nel 2016. E' stato definito dal Time The Punisher per via della discutibile politica di tolleranza zero nei confronti dei gruppi criminali, inaugurata quando era sindaco di Davao, che prevedeva l'uso di liste di proscrizione, declamate pubblicamente, ed il ricorso massiccio alle esecuzioni extragiudiziarie, effettuate dai DDS (Davao Death Squads, Squadroni della Morte di Davao).
L'esecuzione sommaria di criminali rimane il modo più efficace per schiacciare rapimenti e traffici di droghe illegali

Rodrigo Duterte, Luglio 2005
La Guerra alla Droga di Duterte
Divenuto presidente Duterte ha allargato il modello Davao a tutto l'arcipelago, inaugurando una durissima lotta alla droga. Ha continuato a fare uso delle liste nere, declamate in diretta tv senza portare nessuna prova concreta che potesse giustificare l'inclusione dei sospettati negli elenchi.
Anche le esecuzioni extragiudiziarie dei sospetti implicari nel traffico di droga sono continuate, e Duterte ha più volte affermato di aver ucciso personalmente dei sospettati per dimostrare alla polizia l'efficacia dei metodi brutali nella lotta alla droga.
Il fotografo Adam Dean ci racconta che tale pratica è talmente frequente che ormai i funerali sostituiscono i processi e sono diventati eventi assolutamente ordinari nella quotidianità dei bassifondi di Manila.